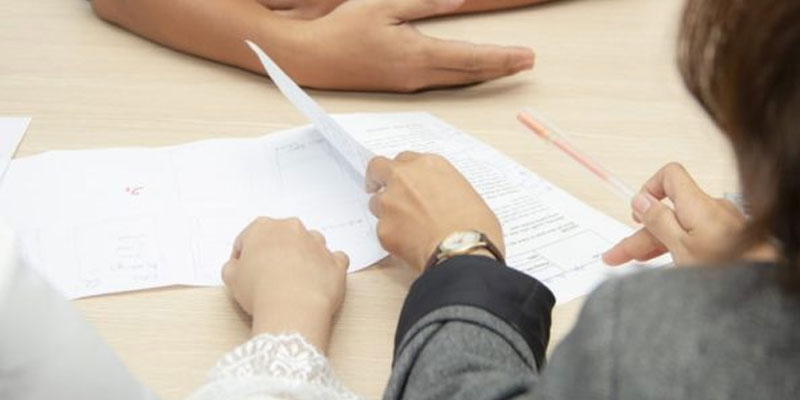 Sep 13, 2022
Interviews are a great deal for everyone no matter experienced or newbie. You have to present yourself as a composed professional who has a perfect understanding and grasp of the role you have applied for. However, you have to be perfect as there is going to be competition. You will be judged not only based on your skill set but also in comparison to other candidates. So, keep in mind that there is no room for error. Based on our experience, we suggest our clients as an opportunity to know other people. Keep in mind the chances of failure, but instead of taking stress, take it as a chance to learn about the host organization. In this post, we have gathered some tricks to ace your job interview.
Read the Job Description carefully
Before going to the interview, read the job description again. You need to exhibit strength in the areas that are required. You need to understand what's expected from the role and have to present yourself as the most suitable candidate for that role.
Know about the Employee
One of the most common mistakes that most interviewees do is that they don't read about the host organization. It is essential to know about the organization and what they do in its area of service. This helps you in telling the interviewers what you can contribute to the organization in their running business.
Look your best
Though you will be mostly judged for your skills and qualification, appearance also matters in the interviewing process. Keep in mind that you have to present yourself as a professional ideal to work in a formal setting. So make sure to wear a clean and crisp dress and look neat.
Keep your voice clear
Getting confused and nervous during the interview is understandable. However, try to keep your emotion to yourself. Drink water before you are called so that your throat doesn't dry up while speaking. Keep your voice clear so that the interviewer can hear you properly.
Mention your niche
To assume any role in the organization, you have to stress your niche. For instance, if you have a degree in Journalism, you may have good knowledge and experience in writing content, report writing, reporting, and editing but if you have signed up for the role of a sub-editor, highlight that specific area as your niche skill and present relevant experience. You can mention the rest of the skills as your secondary skillset.
Ask Question
It is an important trick to show your concern. At the end of the interview, your employee may ask if you have any questions to ask. Prepare your question beforehand. It shouldn't be more than one or two questions and you may even know the answer. But it is not about the answer, it exhibits confidence, shows your interest in the operations of the business, and makes the interview an interactive session.