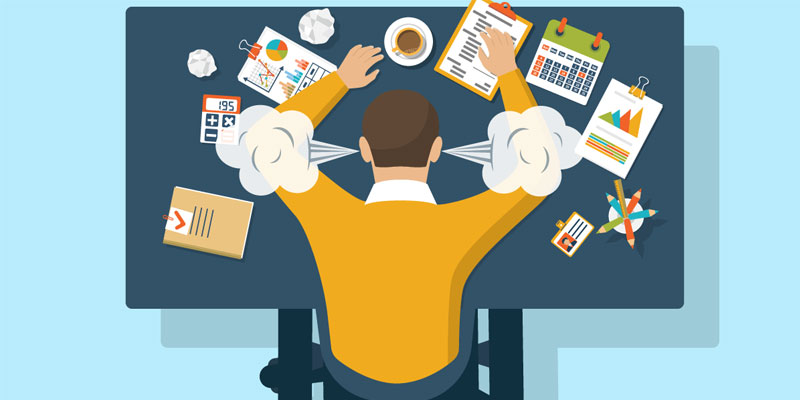 Sep 13, 2022
Demotivation is contagious: even a single demotivated person who whines about work or other adverse causes can swiftly demotivate others. Demotivation is a constant threat to organizations. As a result, it's critical to be aware of it, recognize it, and address it as soon as possible.
It's common to feel exhausted, bored, and unmotivated at work. In most circumstances, the solution is within your grasp. To get back on your feet, all you have to do is take a break, get enough sleep, maintain a healthy diet, treat yourself, and do something pleasurable. What if, despite doing all of these things, you still dread going to work? Perhaps the issue isn't with you, but with your company's terrible human resources management. To effectively counter demotivation, a company must first understand the root of the problem. If a boss or coworker can assist in motivating such a coworker, it can go a long way toward raising his morale and encouraging him to be happy and positive. Employees that are disengaged can lower productivity and profit. This is a wake-up call for HR to address this important issue in order to elevate employees and improve the culture in the workplace before turnover rates continue to rise.
Let's look at some of the issues that are causing this issue
Lack of Recognition: These days, money isn't the primary stimulus; a company's work culture can be equally vital. Employees want to know that their efforts are appreciated, whether through positive feedback from their supervisor or modest tokens of appreciation such as dinners and birthday celebrations. When the company meets its monthly goals, HR can host small events to thank employees for their hard work as a team and offer rewards.
There are no possibilities for growth: Employee productivity and engagement can be boosted with regular training and development opportunities. Most employees will welcome the opportunity to continue learning and the feeling of expanding and developing their skills and expertise. Employee motivation will quickly fade if the workplace is stale, non-progressive, and uninspired. Obtain regular input from your team to determine where additional training or development programs would be most beneficial.
Conflict: Workplace conflict is quite damaging. While healthy discussion and discourse is good, it is however imperative to be mindful of any coercion or bullying in the workplace. Some employees may be hesitant to speak out about difficulties involving a coworker, which is where an anonymous employee survey can help uncover any issues.
The workload is unrealistic: It's critical to keep an eye on your employees' expectations and demands. When a person is overburdened with an unrealistic assignment, they might quickly become disillusioned, anxious, and demotivated. Similarly, if an employee's workload is too light or not diversified enough, they may lose interest soon.
An amateurish approach: Another important aspect that, if not addressed, might lead to demotivation is the consistency of your management strategy. Employee motivation will collapse if they believe they are being treated unfairly - for example, if one member in the team appears to be given preferential treatment or if tasks are unfairly distributed. A successful manager will set clear and consistent goals, objectives, and expectations for his or her staff. Having clearly defined criteria allows your personnel to know where they stand and assures them that they are consistent.